Today, September 11, 2001, A Silence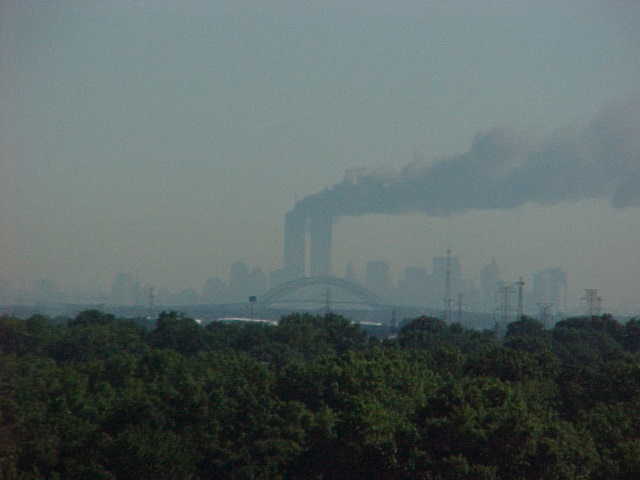 Today I sat in my office in New Jersey looking across the miles to the tragedy unfolding before my eyes. I sat helpless in silence along with millions of others in deep compassion, just watching in disbelief. Then I took the above picture.
My heart is broken for all those who have suffered and died today.
There are no planes flying tonight - there is a profound silence around us.
From this silence may the sadness dissipate and be replaced soon by peace and joy.
There is nothing more to say.