The Conditioned Mind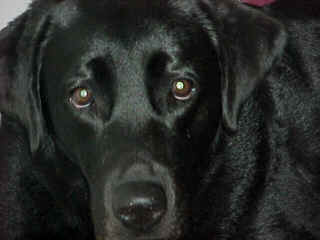 As humans on this planet, we tend to forget a very basic truth: we are animals. Sounds a little crass, no? When was the last time you were called an animal? Generally that title has been reserved for describing criminal elements of society or as an adjective for someone of tremendous sexual prowess in bed. LOL! It's a fact though: we are animals. We are evolved organisms, from complex chemical combinations to single-celled life, to multi-cellular creatures to fish, amphibians, reptiles to shrew-like mammals to ape-like hominid ancestors and finally to that which we are today.
Animals have many things in common: eating, breathing, reproducing, protecting themselves and their kind, to name a few. One other trait, especially seen in mammals is the fact that animals are conditioned by their environment and by experiences. That is, their brains perceive current activity as a reaction to past learned experiences or stimuli. The most famous scientific experiment to prove this was of course Pavlov's dogs, who were conditioned to salivate when a bell was rung. But we can survey the entire mammalian tree to observe conditioning at work: chimps who can spell, dolphins who can jump through fiery hoops, deer who run at the sound of a rifle shot, my Labrador retriever who can slap me a high five on command, etc. In fact, we may say that most animal behavior in captivity and the wild is based on conditioning, based on past experience. There is also instinctual and genetic conditioning as well: things like the flight or fight response or sexual behavior, etc.
What does all this have to do with spirituality and Pure Silence? It's rather quite simple. As humans we have been extremely conditioned as well in our lives. The past with its experience and knowledge and memory informs us how to react to present situations. It is this conditioning which is responsible for much of our behavior: to ourselves, to others and to every situation in life. It is this conditioning, through no fault of ours which dictates our perceptions of reality, of others and of ourselves. Makes one feel rather programmed does it not? If we could find a way to de-condition our minds, our behaviors, then maybe we could find peace and begin to live openly and with a fresh mind and outlook. Instead of seeing reality as one big action and reaction, perhaps we can come to see reality as it is: ever present, ever changing, always new.
Our conditioning exists in many forms and reactions, some of which we are not even aware of. Just for info I have included a table of some common conditioned reactions many of us have and some possible realities which are the basis of our conditioned behavior.
| | |
| --- | --- |
| CONDITIONING | REALITY |
| ANGER OR RAGE WHILE IN A TRAFFIC JAM | FEAR OF SITUATION OUT OF OUR CONTROL, ANGER IS FEAR DISPLACED |
| RACIAL OR ETHNIC SLURS | FEAR OF THE UNKNOWN, THE OTHER - INHERITED FROM PARENTS, OTHERS |
| VERBAL BERATING OR JUDGMENT OF OTHERS: FAMILY, FRIENDS, CO-WORKERS | DEFENSE MECHANISM TO AVOID RELATIONSHIP, ALSO FEAR OF REJECTION, HURT OR LOVE |
| FEAR OF FLYING | FEAR OF LOSING CONTROL, FEAR OF DEATH-FEAR OF LOSING ONESELF |
| ALCOHOLISM, DRUGS, ALL ADDICTIONS | FEAR OF THIS MOMENT AND MANY OTHERS- AN ESCAPE FROM REALITY |
| TELLING A LIE | FEAR OF FAILURE, NEEDING TO BE ACCEPTED BY OTHERS AND SELF |
| SEXUAL PROMISCUITY, ADULTERY | LOOKING FOR ACCEPTANCE, WANTED TO BE LOVED-FEAR OF REJECTION |
| FOLLOWING A RELIGIOUS BELIEF | FEAR OF THE PRESENT MOMENT, FEAR OF STANDING ALONE, FEAR OF DEATH |
| NEED TO DOMINATE OR CONTROL OTHERS | FEAR OF RELATIONSHIP, INTIMACY, BEING ALONE |
| BELIEF IN A BETTER TOMORROW | REFUSAL TO LIVE THIS MOMENT AS THE ONLY REALITY |
| BELIEF IN THE "ME" | FEAR OF DEATH, FEAR OF OTHER |
There are millions of other examples of how the human animal has been conditioned. The great fact of our humanness however, is that we can be aware of this fact and in that alone we can begin to see that in this present moment we are ALREADY free from all of it.
Relaxing into the gentle awareness of the pure silence of this moment, which is always here, we find that there is nothing which can move us from here. There is no where else but here. There is no reason to react out of conditioning, rather we can respond appropriately out of the creative space or energy within, the space which is the nothingness, the simple perception of pure silence as the ground of our being. In other words, from that space of silence we can be open to anything that arises in our consciousness, as it happens.
In this moment you can let all of it go by realizing that you are not your conditioning, nor your past, nor your reactions. You are the Pure Silence of being itself. In that you are freedom itself.
Live fresh and freely!